The beautiful state of Louisiana has unique opportunities and locations for retirees (some who are of the baby boomer generation), both those out of state and those living in Louisiana. Kaplan was named as of the ten communities certified as a Retirement Community by Lt. Governor Nungesser earlier this year. Each selected retirement community has a strategic plan on catering to retirees. Some of the criteria used included climate, demographics, tax structure at the state and local levels, local housing availability, public safety and crime index, employment and volunteer opportunities, healthcare and medical services, public transportation, recreational areas and festival and fairs.
Lt. Nungesser stated, "Each of the communities selected demonstrate qualities that make them premier locations for the nearly 76 million baby boomers nearing retirement…The designation as a Louisiana Certified Retirement Community will help these communities enhance what we in the state already know – that Louisiana is a great and affordable place to live and retire. With such an incredible bounty of food, music, history and culture, there's no other state that can feed your soul quite like Louisiana." Kaplan offers a diverse inventory of homes, whether a historical home in the city or out in the scenic countryside.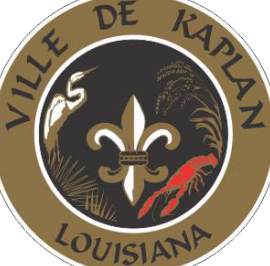 Kaplan, named for its founder, Mr. Abrom Kaplan, is located in the heart of Vermilion Parish, in the middle of Cajun Country. It was incorporated in October of 1902. It is known as South Louisiana's "Gateway to Acadiana's Coastal Wetlands" because it offers excellent hunting, fishing, crabbing and shrimping only minutes away and also excellent birding opportunities. The city and people characterize the best qualities of a proud Acadian heritage. The French language is predominately spoken by the citizens of the city. Cushing Avenue in the middle of town is home to several local shops and cultural venues for the enjoyment of residents and visiting tourists.
Everyone can enjoy Kaplan's range of dining experiences including world famous Cajun dishes at Suire's Grocery to an afternoon of boiled crawfish at Crawfish Haven/Mrs. Rose's Bed and Breakfast.
This document has been composed with the instant HTML edior tools. Click here and test it for free.
Crawfish Haven/Mrs. Rose's Bed and Breakfast, located just north of Kaplan, is a comfortable 3 bedroom, 2 bath bed and breakfast, circa 1903, which offers crawfish excursions. It has a large semi-enclosed pavilion for events, 3 full-service camping sites and a pond for catching bream and bass.
Kaplan is also known for its rich music tradition and is the hometown of Sammy Kershaw and Cedric Benoit. In the heart of the town is Le Musee' De Kaplan, which features displays on the history and culture of Kaplan, including the local Mardi Gras celebration hosted by Krewe de la Chic-a- la-Pie and more.
Some of the benefits of the designation of Kaplan as a retirement community are:
New retirees create a sustained, rather than declining, population. An increase in the population means higher sales for Kaplan's general merchandise stores, groceries, gas stations, and restaurants. As the household income and population increase, so will new retailers and service providers be attracted to Kaplan.
Retirees have the availability of time and resources and tend to reinvigorate critical local institutions such as schools, hospitals, and churches through philanthropy and volunteerism.
Kaplan has a large network of public amenities for a community of its size. That also means that there are a variety of needs for volunteers and donors. The growth of the retiree community can mean new membership and assistance for Le Musee, Kaplan Arts Council, Krew de Chicka-la-pie, Kaplan Food Bank, all the faith communities, and much more.
Designating a community as "retirement ready" affects the tourism industry, as well. "Snowbirds" and aging travelers of all sorts look for the same amenities in their tourism destinations as those found in their ideal
If Kaplan can secure items necessary to attract retirees, it will also build amenities attractive to a younger population. This can aid in more businesses moving into the city as more workforce-ready residents relocate to the area.
For more information on the benefits of retiring in Kaplan, click here.