Lafayette and Cajun Country
Samantha Brown's Places to Love
Paradise Louisiana
The hosts of PARADISE LOUISIANA visited Crawfish Haven and produced a segment on the activities offered by this unique bed and breakfast. The hosts, Gary Rispone and Don Dubuc of the show spent a night at Crawfish Haven/Mrs. Rose's Bed and Breafast. The next day, they were taken on a crawfish excursion by owner and guide, Barry Toups.
The hosts of this TV show spend many hours each week exploring all the treasures that Louisiana holds for men, women and youngsters of all ages. The show features both educational and entertaining segments about fishing, hunting, crawfishing, etc.
Host Gary Rispone was introduced to the outdoors by his father who is responsible for Gary's love of the outdoors and his becoming a nature conservationist. In 2002, Gary created "Paradise Louisiana" to share his passion with the State of Louisiana. He treasures his memories of spending many hours in the outdoors, hunting and fishing with his father, brothers, children and grandchildren and other family and friends.
Co-Host, Don Dubuc is also an outdoorsman and conservationist, as well as a columnist, broadcaster, journalist, speaker and broadcaster. He has spent decades fishing and hunting the woods, swamps, marshes and bayous of the southeast. His knowledge of Louisiana has proven invaluable in discussions about rebuilding New Orleans and the Gulf South. Don's radio programs, heard on a number of stations across the country since 1985, cover all aspects of the outdoors in a sincere, enthusiastic manner. His other outdoor media works include articles and photographs to a number of statewide magazines. He is an award-winning television reporter who has written, produced and hosted 21 years of outdoor features on New Orleans' ABC 26 TV and other LA stations. Whether a live broadcast or magazine features, Don's unique style is always interesting.
Official Best of Crawfish Excursions in Louisiana
Louisiana Seafood Promotion by Lt. Governor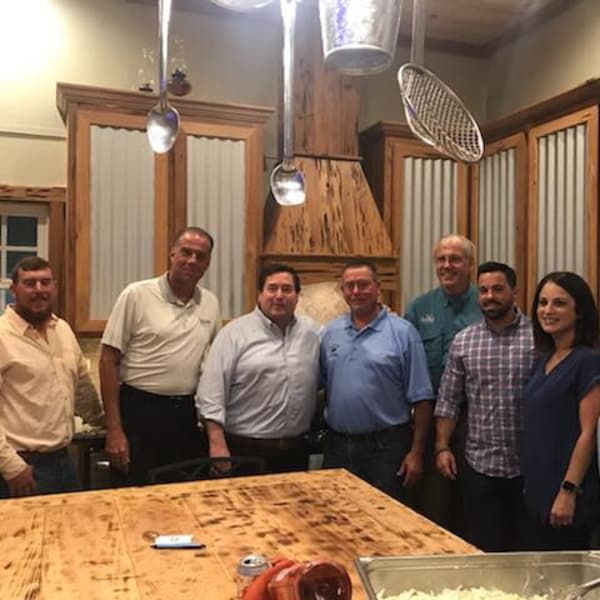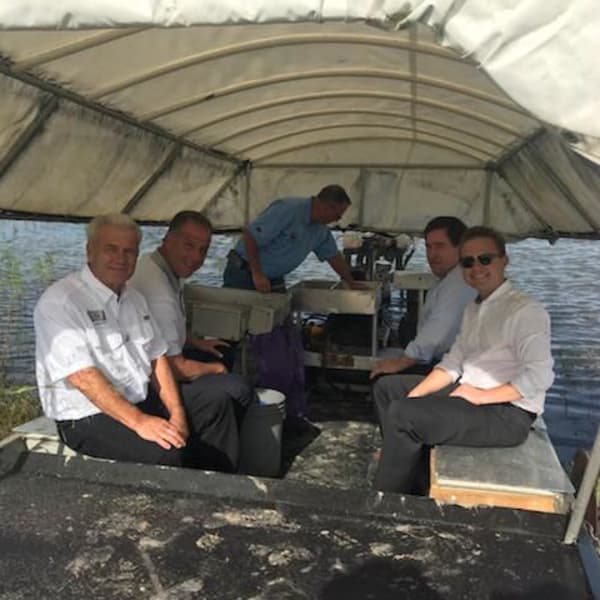 Lt. Governor Billy Nungesser traveled around the state from Lafayette to Lake Charles to promote Louisiana seafood. He visited Crawfish Haven/Mrs. Rose's Bed and Breakfast in conjunction with October being National Seafood Month.
Catch, Cook & Sleep at Crawfish Haven/Mrs. Rose's Bed and Breakfast.
Credit: Christopher LeCoq, Full Frame Media Productions.
Coastal Living – October, 2016
Crawfish Haven/Mrs. Rose's Bed and Breakfast has been chosen as one of the "8 Great Culinary Tours to Book This Year" throughout the United States by Coastal Living. Click here to see the article.
Crawfishing with Cozy Outdoors – February, 2016
How are crawfish caught? This video demonstrates the two methods.
Crawfish Boil for Hunters – November, 2015
Several hunters, including Gary Rispone from Paradise Louisiana, recently enjoyed a crawfish boil at Crawfish Haven after their hunt with Goose Guides, Inc. They stayed at Crawfish Haven/Mrs. Rose's Bed and Breakfast the night before the hunt and enjoyed a crawfish boil after their hunt. Call 337-652-8870 to schedule your stay at Crawfish Haven/Mrs. Rose's Bed and Breakfast.
Crawfish Haven on Paradise Louisiana, 2nd Filming – February, 2015
Paradise Louisiana returns to Crawfish Haven to film another crawfish excursion where children participate. The children were filmed catching crawfish the old fashioned way, using nets with bait.
WWL-TV, New Orleans – Crawfish Haven/Mrs. Rose's Bed and Breakfast on "Fish and Game Report" – February 26, 2015
Fish and Game Report by Don Debuc of Paradise Louisiana with Crawfish Haven featured on WWL-TV in New Orleans.
Crawfish Haven on Paradise Louisiana – December 3, 2014
Paradise Louisiana introduces Crawfish Haven on its show with a filming of the bed and breakfast and the crawfish excursion offered.
KADN Fox News Report on Tourism and Crawfish Haven – July 15, 2014
Click here to read article.