October 17, 2018
Meal of Appreciation and Recognition
By: Barry Toups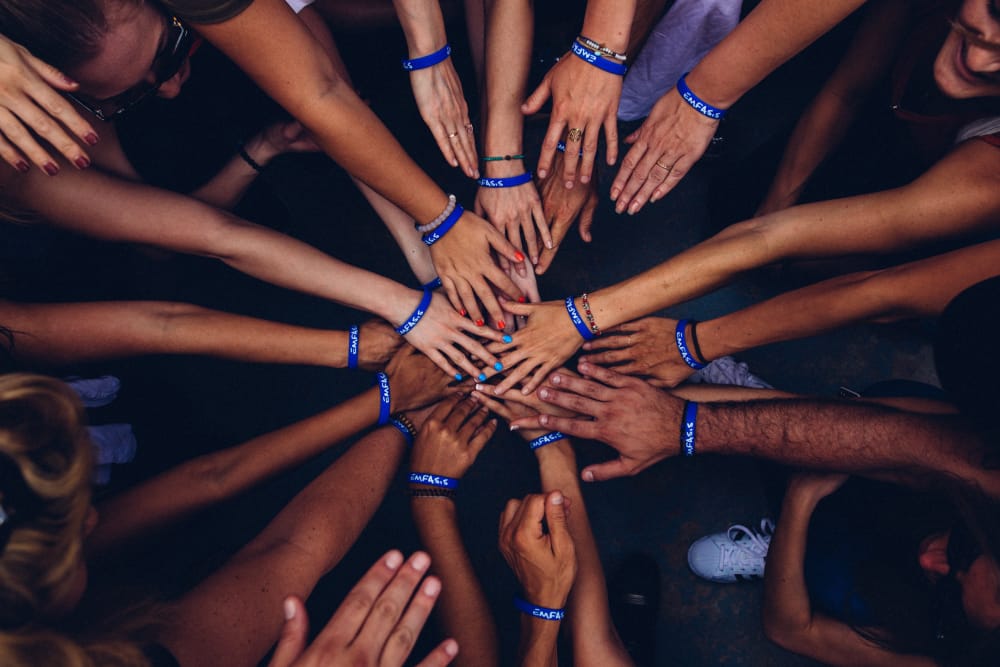 Having been spared from flooding in the recent Flood of 2016, Barry Toups had a strong desire to do something for flood victims who were not as fortunate, and for the first responders and search and rescue teams who helped them. Barry is owner/innkeeper of Crawfish Haven/Mrs. Rose's Bed and Breakfast north of Kaplan. His desire was fulfilled with a call from Jake Hebert of Abbeville Snapper who had received a call from Doug Stelly, owner of Who Dat's Restaurant and Catering in Arkansas. Mr. Stelly, formerly of Vermilion Parish, who now resides in Bald Knob, Arkansas (northeast of Little Rock) was very saddened by the flooding and wanted to somehow thank the people and first responders in this area. Barry finally had his answer. Not only did Crawfish Haven/Mrs. Rose's Bed and Breakfast provide housing for the Stelly's, but Barry, known for cooking awesome Cajun meals for large groups of people, was to prepare some of the food for the event. Finding others to help was not difficult.
On Thursday, August 25th and Friday, August 26th, a luncheon was provided for first responders and flood victims at The Red Barn, which space was donated by the Louisiana Cattle Festival. Champagnes Supermarket in Erath, La. donated food for the event and Iberia Bank provided some of their employees to serve the food. During the 2-day event, approximately 800 meals were served. Thursday's menu consisted of fried chicken, jambalaya, bread, salad and dessert; and Friday's menu included fried catfish, red beans and rice with sausage, salad, bread and dessert. The food was plentiful and exceptionally delicious, the service was polite and friendly, and the flood victims and first responders were extremely grateful for the recognition of their unselfish service in our community.
Doug Stelly and his wife, Sam (who baked the wonderful desserts) brought with them family and volunteers from their restaurant to help prepare the meal. A flat tire on the catering truck on the way down delayed them a bit, but didn't dampen their spirits. Years ago, before moving to Arkansas, Doug and Sam owned 2 restaurants here: Old South in Abbeville and La Chaudière in Kaplan, but when they moved, their hearts never left this area. Food and supplies donated by Arkansas churches, schools and wholesalers, was brought down by the Stellys in their catering truck, which also provided a place for preparing some of the food. Doug explained that from the time their children were 7 years old, he began teaching them about the restaurant business. It's now in their blood and everyone in the family, including the grandchildren, continue to participate in the business. Who Dat's Restaurant and Catering serves Louisiana and Cajun food and, based on the remarkable food prepared for this event, it's no wonder it is a successful business in Arkansas. Even though Doug and his family left this area in the early 1980's, Doug continues to be proud of his Vermilion Parish heritage and does his best to share our culture with the people in Bald Knob. How good is their food? Who Dat's Restaurant and Catering won 1st place in a gumbo cookoff 5 years in a row! Doug also owns Big Bayou Market which serves a type of Cajun fast food (fish, shrimp, gator, crawfish, etc.) Apparently, the businesses are making quite an impact on the people of Arkansas. When crawfish are in season, they sell 5,000 pounds of live and boiled crawfish weekly.
Doug, his wife and family were extremely grateful for the accommodations provided by Crawfish Haven/Mrs. Rose's Bed and Breakfast. Doug said, "When I stepped inside the home, it reminded me of my grandfather's house, and I felt instantly at home there." Doug had a heavy heart while he was serving others at The Red Barn because he felt sure that he had lost his family home and much of his family's homes had flooded.
This meal of appreciation would not have been possible without help from the sponsors:
• Who Dat's Restaurant and Catering, Bald Knob, Arkansas
• Lousiana Cattle Festival Board for donating event space in the Red Barn
• Abbeville Snapper which assisted with food and advertising costs
• Champagnes Supermarket in Erath, which donated food
• Iberia Bank, which donated employees to serve
• Barry Toups of Crawfish Haven/Mrs. Rose's Bed and Breakfast for cooking some of the food and housing the Stellys in the bed and breakfast.
Ultimately, however, the thanks go to the First Responders and Search and Rescue teams for all they did and continue to do for the people of this area. As Councilman Francis Plaisance said, "On behalf of the Cattle Festival Board – I'm President of the Cattle Festival – we're more than happy to donate the facility here so that this meal could be prepared for all those who worked so hard to take care of our citizens during this flooding event. Of course we're very thankful to Doug Stelly and his staff who came from Arkansas to provide the meal. We're very grateful for everything everybody has done for our community – all the first responders and other people that assisted."